About the Team
The Accelerator Videos design team is unique because:
We know your industry and what sells because we are thought leaders in the accounting industry.
Our triple-crown approach includes great writing, professional images, and first-class video editing for a polished look.
We have a solution that finally helps you stop procrastinating with videos!



About Accelerator Videos
Accelerator Videos is a division of Sandra L. Leyva, Inc. that provides done-for-you videos customized for professional services firms that you can use in your marketing materials. You can purchase them via subscription to a library of videos or individually. You can use them as is or customized. Topics include tax, controller services, bookkeeping, payroll, and QuickBooks, and we are always adding more.
Our support videos show you exactly how to add the videos to your site and social media posts, so you don't need any technical knowledge to use the videos.
Our ideal client is someone who wants to focus on their core business while outsourcing their digital marketing strategy to us. We love working with you to set your goals and achieve or exceed them with the budget you've set.
Sandra L. Leyva, Inc. is a California-based corporation. Other divisions include Accountant's Accelerator, Accelerator Websites, and Accelerator Newsletters.
Sandi Smith Leyva, President
Sandi Leyva, CPA, is the founder and owner of Sandra L. Leyva, Inc., which includes three divisions: Accountant's Accelerator, offering marketing and practice growth training and speaking; Accelerator Websites, offering done-for-you digital marketing; and Accelerate Small Biz, connecting small business and accountants through advisory training.
Sandi has helped thousands of CPAs, EAs (IRS Enrolled Agents), bookkeepers, QuickBooks consultants, and accounting software resellers get more business through her marketing strategies, web site and copywriting formulas, and millionaire mindset. More than 100,000 people have read her books and articles, used her training and coaching tools, or heard her speak at conferences.
Sandi was named one of the Top 25 Thought Leaders for 2017 and one of the Most Powerful Women in Accounting by CPA Practice Advisor. She won a 2013 Stevie Award for "Maverick of the Year" and is a member of the prestigious Forbes Coaches Council. Her work has been noted by Forbes, CBS News, PBS, Dallas Morning News, San Jose Mercury News, Accounting Today, Journal of Accountancy, Today's CPA, and The Practical Accountant. She is a regular contributor to CPA Trendlines.
Sandi is one of a handful of women in the world who has copiloted a tiny six-seat, single-engine airplane over the oceans and around the world. Her book, Following Amelia: A Modern Day 'Round-the-World Flight, describes her death-defying adventure along with the two award-winning humanitarian trips she managed to fit in along the way.
Sandi has earned several marketing-related certifications. From Google, she has earned certifications in AdWords Fundamentals, Search, Display, and Mobile, Analytics Individual Qualification, and Digital Sales Certification. From Digital Marketer, she has completed certifications in Facebook paid traffic, conversion funnel, analytics, and search marketing.
Sandi has authored several books, CPE courses, and over 1,000 articles for clients such as Microsoft, Intuit, and the American Institute for CPAs. Prior to starting her business in 1993, Sandi served time in two Fortune 500 companies.
Sandi earned an MBA, holds a CPA in Texas and California, and earned an MS in neuroscience. She is an avid traveler and has visited 100 countries, including a backpacking trip alone around the world. Her volunteer work in Kenya, Russia, and Nepal earned her an AWSCPA Public Service Award and a Baird Community Service Award. In her spare time, she enjoys gardening, hiking, and spending time with family.
Our Virtual Accountant's Accelerator Team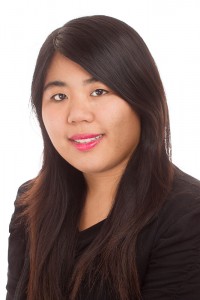 Marjory Rase, Web Marketing Designer
Marjory Rase is our resident artist and social media dynamo. She creates all of our graphics from concept to publication, develops our clients' WordPress sites, and manages all of our internal and external social media accounts. She is a Hootsuite Certified Professional.
Marjory is resourceful, adaptable, creative, and technical. She has experience in graphic design at design companies and has participated in a group art exhibition. She studied First Diploma Media at Grimsby Institute, earned a BS in Multimedia Arts and Sciences, and was a Silver Medalist at Mapua Institute of Technology.
Marjory speaks English and Filipino. She has lived in England and the Philippines. In her spare time, she likes to watch movies, read and create art.

Annie Tao, Web Marketing Designer
Annie Tao is our resident writer, web developer, and social media guru. She does most of our clients' site updates as well as the back-end technical SEO to get sites to rank higher. She also takes care of writing and posting our clients' social media content.
Annie is detail-oriented, a fast learner, creative, and technical. She has experience with WordPress, CSS, several programming languages, writing content, and advanced graphics software. Annie earned a BS at University of California, Davis, double-majoring in Computer Science and Pharmaceutical Chemistry.
Annie speaks Cantonese and Mandarin. Tofubear, her Samoyed, has her own Instagram. In her spare time, she likes to code, draw, and drink milk tea.
Cutter Slagle, Content Writer
Cutter Slagle joined the Accountant's Accelerator team as our resident content writer in September 2019. He is responsible for writing social media posts for our clients, showcasing their services and expertise, and producing some of the valuable blog content we provide our clients.
Cutter is a creative and innovative individual; he absolutely enjoys finding new and fun ways to best advertise our clients' businesses and their services and loves that he is able to help their business grow through their social media channels. He earned his Bachelor of Arts in English with a minor in creative writing from The Ohio State University.
Cutter is a traditionally published author who is currently working on his third psychological suspense novel. In fact, he wrote his first novel when he was just 12 years old! Besides reading and writing, Cutter also loves to run. He also once pursued the acting field and has previously starred in some local commercials, student films, and a web series. Cutter is a huge fan of the TV series Sex and the City.